Above I make no apology for repeating this ghastly picture courtesy of Adrian Sandbach of Sandbach of Sandbach .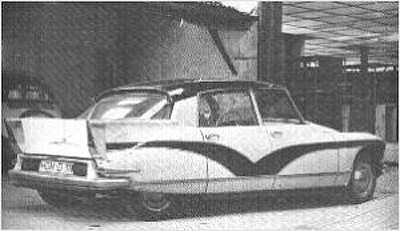 Above D with tail fins. Below A similar conversion was commercially available from Raoul in Avenue de Courcelles in Paris. "With Ailerons Raoul your ID or DS will be even better" (or not).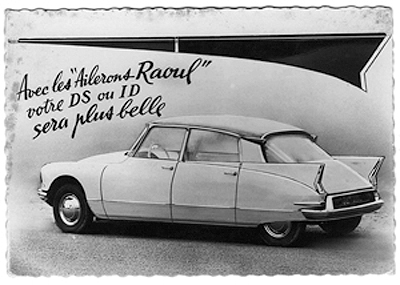 Above another picture by Claude Westbrook.
Above The 2 CV is normally the exception that proves the rule (it's actually okay to modify a 2CV) but here's another exception to the exception.
This picture is courtesy of Arthur Fryling .