Another Belgian market-specific model was the AZUL 2CV Week-end - launched in 1955, it was no more nor less than a 2CV AZU fitted with the equipment of the 2CV AZL and with a folding and removable rear seat and large side windows. The front passenger seat folded to allow access to the rear seats.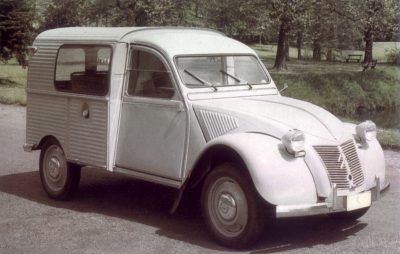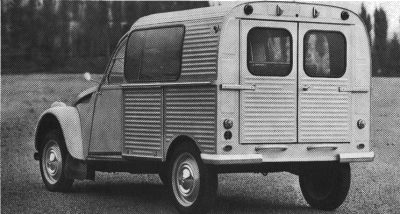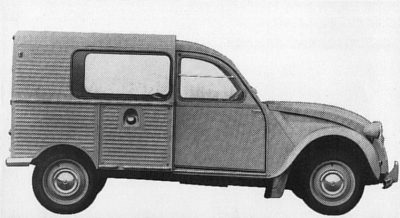 In 1963, the AZAM (AZ Amťliorť or improved) was launched. Bumpers were fitted with chromed over riders, wheels with hub caps, bright work was applied to the bonnet and headlamp surrounds. The interior was improved to incorporate front seats mounted on runners, improved seat coverings, indicator control mounted on steering column, sun visor for front passenger and new interior door handles.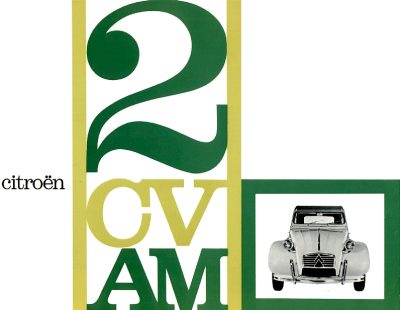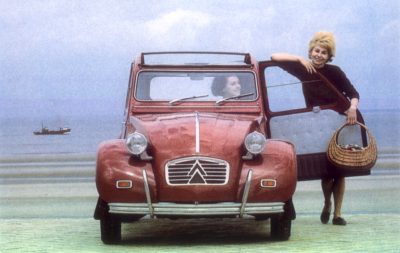 Above and below two different late model AKL Week-Ends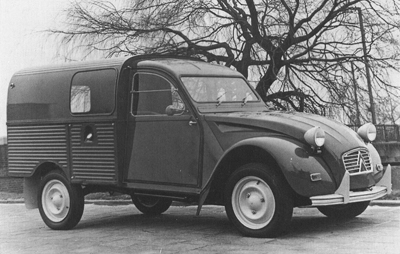 Right the AZC (AZ Commerciale) had a cover over the spare wheel and a folding and removable rear seat
In 1966, the AZL and AK350 acquired new bumpers without the "paper clips"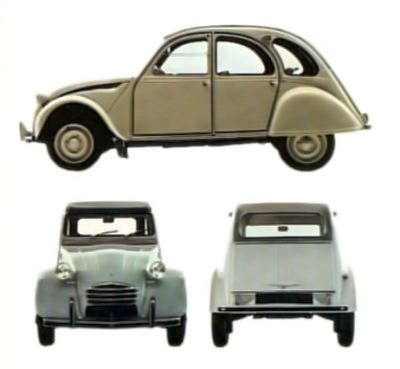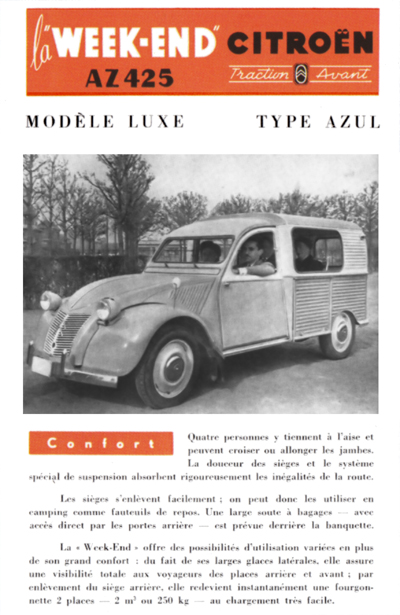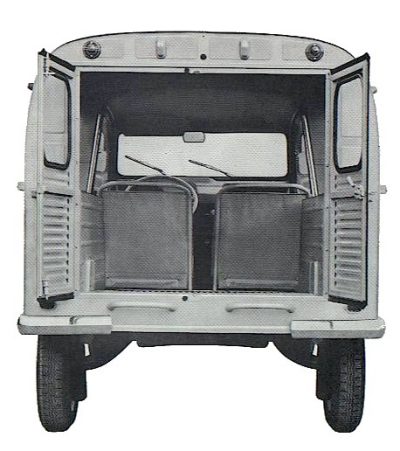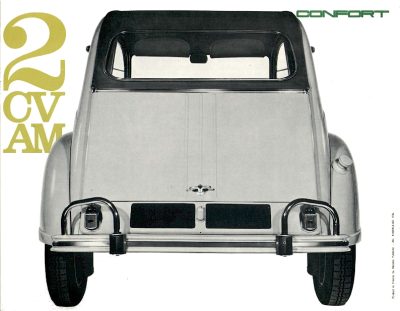 In 1965, the company launched the AZAM 6 - powered by the 602 cm3 engine of the Ami 6, it had a top speed of 105 kph. It was fitted with telescopic hydaraulic dampers and constant velocity joints, also derived from the Ami 6. Again, French customers had to wait for the launch of the 2CV 6 in 1970 for a 3CV...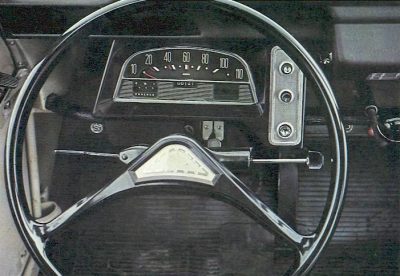 The "paper clips" continued to be fitted to the AZAM 3 (which was the AZAM 6 in terms of trim but fitted with the 425 cm3 engine of the AZL) and to the AZAM 6.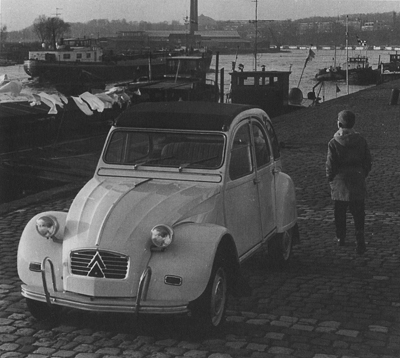 Above AZAM 6
A number of special vehicles were manufactured in Belgium including:11N, 11L and 15 Six
police cars

dťcapotables

vehicles with leather upholstery

vehicles with a panoramic rear screen
2CV
Post Office van with sliding doors

Post Office van with integral rack for 2 bicycles

Post Office van with right hand drive

Driving school cars with dual controls

AK ambulance
D Series
H Camionette