CitroŽn has just announced that the monospace version of the Xsara will be called Picasso.
Presumably engine, transmission and suspension will be inherited from the Xsara.
This car is undoubtedly targetted at the Renault Mťgane Scenic - pictures would indicate a much more stylish car than Renault's offering.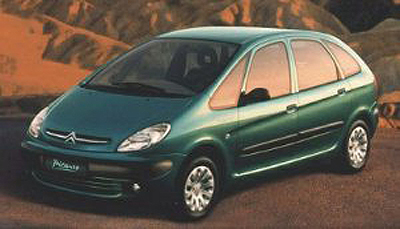 Above, the Xanae concept car from 1994 - remarkably similar to Picasso.
Click on the silver Picassos (above and below right) to view a high resolution copy.