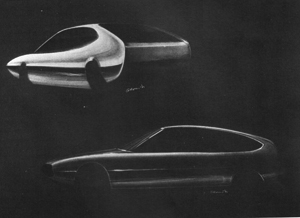 An early sketch by Robert Opron above



The car above and below has a rear treatment strongly reminiscent of the SM.
This was a design study for a model for the North American market - it was felt that the low roof of the production car would put American buyers off.
Below - clay scale model of the definitive version.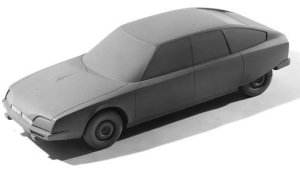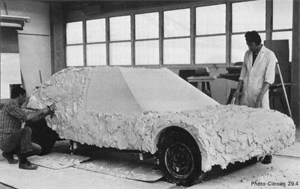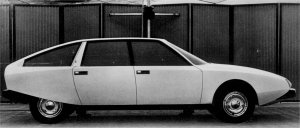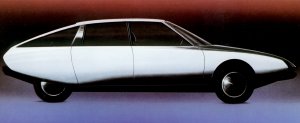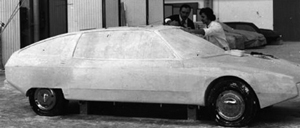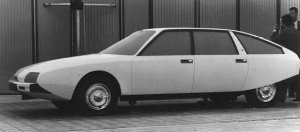 The company preserved one of the Projet L prototypes dating from 1971 and this car was displayed at the Opron Meeting in May 2002 and at the Classic Motor Show in 2009.
These pictures were taken by Brian Cass of SeMantics.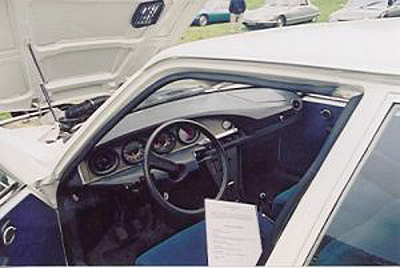 The dashboard of this prototype is essentially that of the SM but with a GS steering wheel and the underbonnet shot shows a flat four water-cooled engine.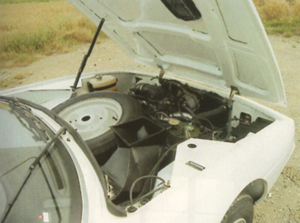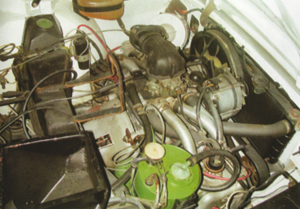 In 1967, Pininfarina was commissioned by BMC to design an "aerodynamic" replacement for the 1800 and for the smaller 1100/1300 range.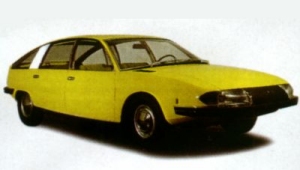 At the end of the sixties, a few months prior to the launch of the SM and GS, Opron's team started work on the successor to the DS .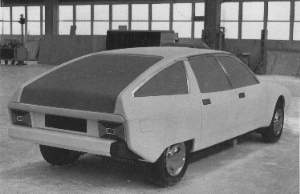 Above another design proposal for Projet L - featuring a hatchback.
Below two further design proposals for Projet L - the right hand side also featuring a hatchback; something the CX would never acquire.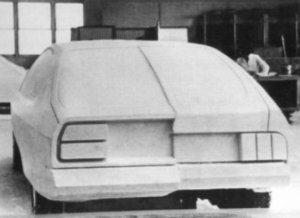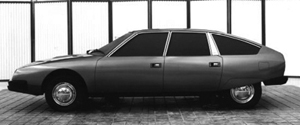 The new car would have to depend on good aerodynamics for performance since the company was not in a position to develop new, more powerful engines although work was undertaken on a flat six, air-cooled engine and a flat four water-cooled unit. The design brief also called for the ability to fit the Maserati V6 from the SM and a Wankel trirotor.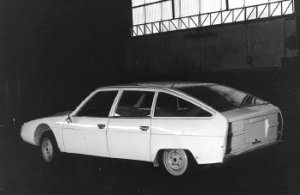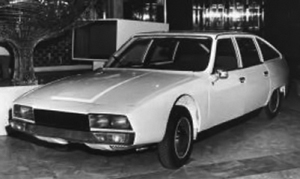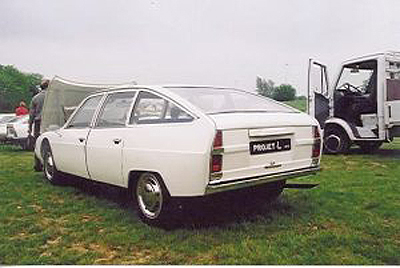 The picture on the right and the pictures below first appeared in Citroscopie.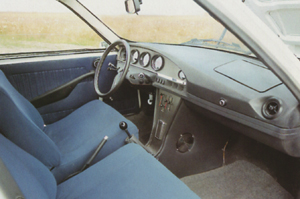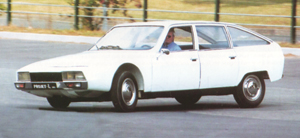 Two prototypes were built but rejected by BMC although the tail treatment was subsequently adapted for use on the Rover SD1.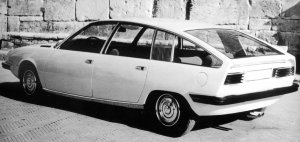 Robert Opron was strongly influenced by these two designs when working on Projet G (the car that would become the GS) with Michel Harmand and Projet L which would become the CX .
Sketches by Michel Harmand above