The appearance in 1934 of the Traction Avant marked a major step in the evolution of the motor car, notwithstanding that many elements of the design had appeared in other cars built by other manufacturers. What the Traction did was to combine them into a completely new concept - chassisless construction, front wheel drive, hydraulic brakes and torsion bar suspension.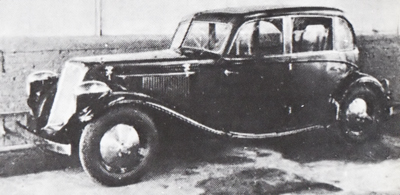 In 1931, Budd showed Andrť CitroŽn a front wheel drive concept car, designed by Joseph Ledwinka. Budd, in common with other manufacturers of the era, built concept cars to demonstrate the latest body fabrication techniques. CitroŽn had used Budd technology under licence ever since the introduction of the 10HP Tout Acier.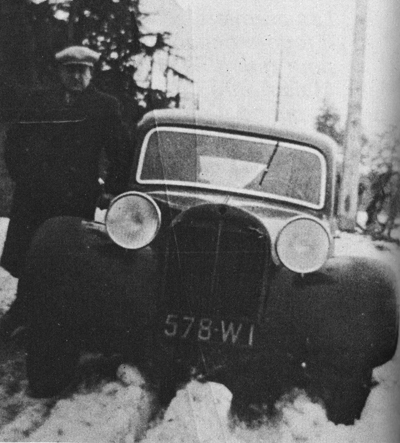 If Andrť CitroŽn was responsible for the concept, it was Andrť Lefebvre who was responsible for making Andrť CitroŽn's dream a reality. And without Maurice Sainturat who was responsible for the engine design, the Traction could all too easily have resulted in a complete fiasco.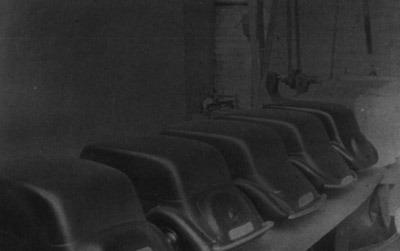 The suspension was designed by Pierre Lemaire and Paul d'AbarŤde while the bodywork was down to Lefebvre, Raoul Cuinet and Flaminio Bertoni, the latter being responsible for making scale models. Jean Daninos was responsible for the evolution of the general style of the car.
Andrť CitroŽn's brief was:
front wheel drive

7 CV (French fiscal rating)

7 litres/100 km fuel consumption

100 kph top speed

four seats

800 kg weight

steel chassisless 'monocoque' body

clutchless torque convertor transmission

15 000 F price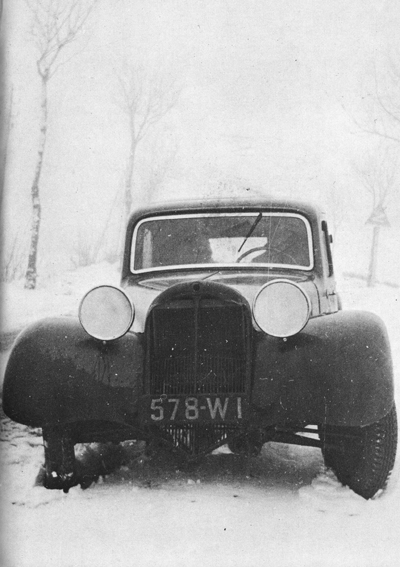 And astonishingly, the Traction was developed in the space of eighteen months!
And then, when the car was launched, Andrť CitroŽn tore down the old factory and constructed a new one to build the car.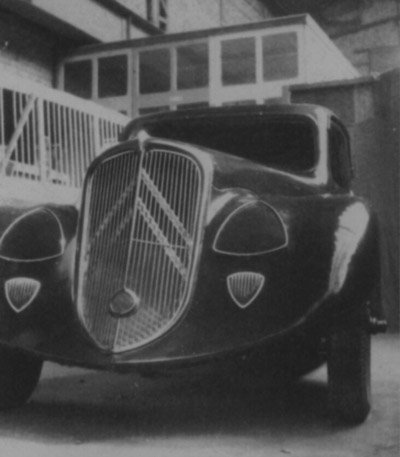 As it was, the Traction's birth was followed shortly thereafter by Andrť CitroŽn losing his company to Michelin and then dying before the Traction achieved real success.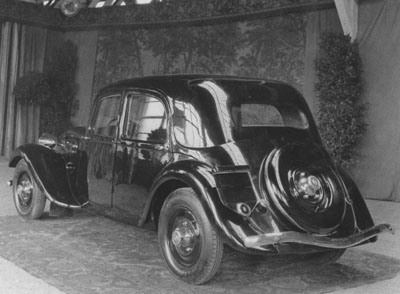 The prototype above is very close to the production version
The first plans were drawn up in February 1933 and finalised in June 1933 and the first two prototypes were presented to Andrť CitroŽn in August 1933.
As menioned above, Andrť CitroŽn in his desire for the Traction to be truly revolutionary in all areas, wanted to fit the car with a clutchless transmission and he turned to the Brazilian inventor Sensaud de Lavaud who had developed just such a sytem. Five protoypes were equipped with the system but it proved unreliable and was dropped and the decision was taken to fit a conventional 3 speed gearbox with foot-operated clutch. This required a redesign of the monocoque.