Launched in 1953, the Type 55 remained in production until 1965 and was available with either a petrol or diesel powerplant inherited from the Type 45 and had a payload in the order of 5 tonnes.
It was available in three wheelbases and in 2 x 4 and 4 x 4 versions.
Total production was 54 898.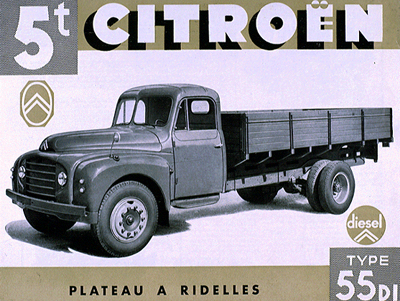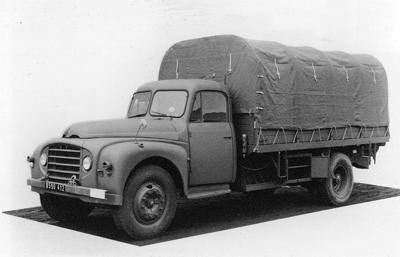 Above Type 55 in its military guise
Above and below Type 55 fire trucks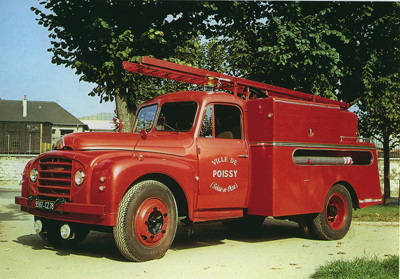 Above and below Type 55 fire trucks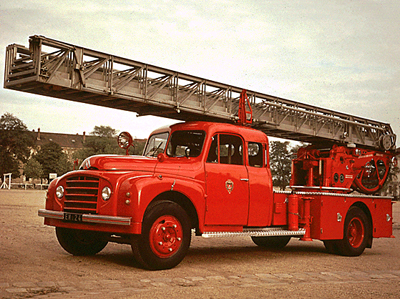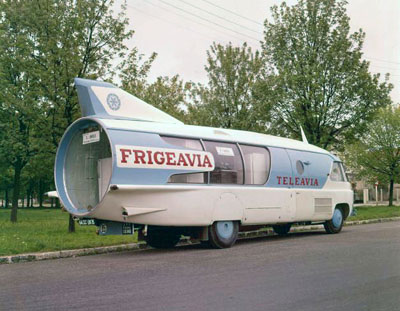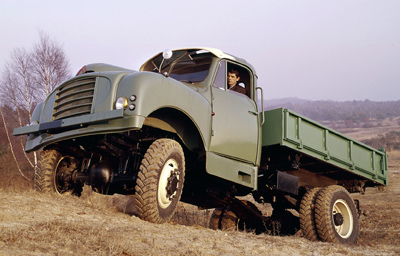 Above left, right, below and below right four wheel drive version being put through its paces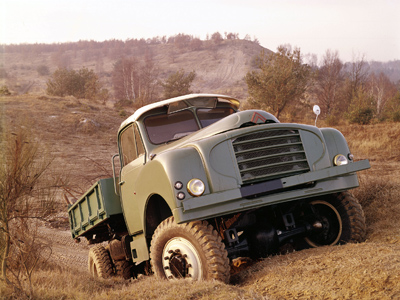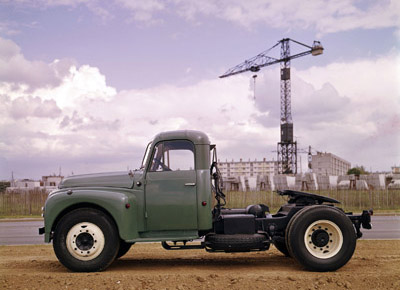 Below Type 55 Version 46 4 x4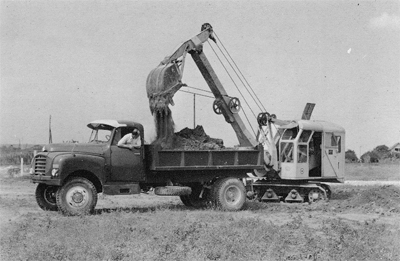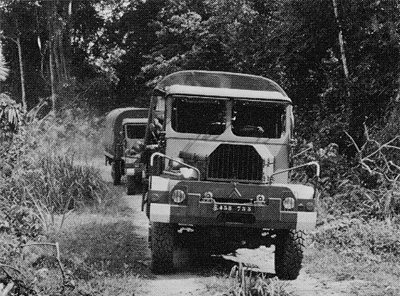 Above Type 55 Version 46 FOM intended for petroleum companies and for the North African market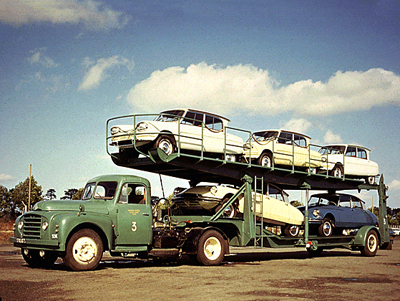 Above and below Type 55 car transporters - the vehicle below has a Heuliez-designed cab.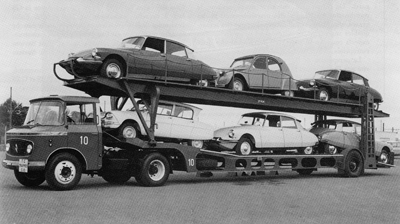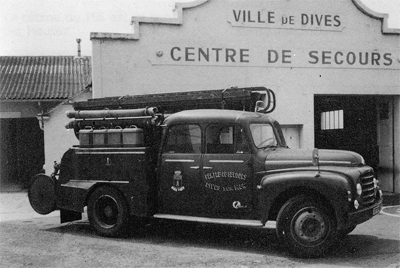 Above and below fire trucks
Above and left - custom-bodied T55 designed by Philippe Charbonneaux with coachwork by Leffondrť for the FRIGEAVIA/TELEAVIA home appliances brand (which a subsidiary of the SUD AVIATION company, which also made the Caravelle medium range jet, hence the rocket-like design).