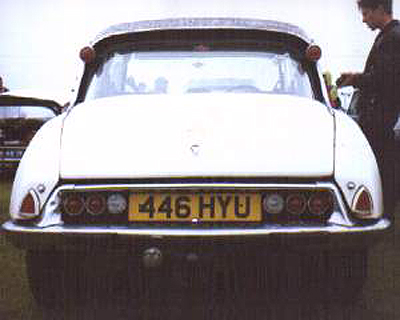 Unlike the Paris cars which were equipped with 6 volts electrics, the Slough cars used 12 volts from the outset.
Cars were equipped with Lucas lights - the rear clusters comprised 3 pairs of small round lamps - the outermost being the tail lamps, the middle pair being the stop lamps while the inner pair were reversing lamps.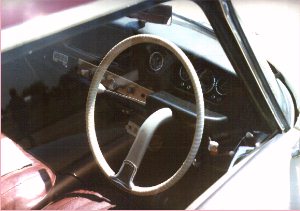 Perhaps the greatest difference of all was to be found in the interior of the ID - the avant garde dash of the French cars was replaced by a slab of timber and the seats were upholstered in leather.
While the ID was viewed as a downmarket version of the DS in France, in Britain it was a luxury car in its own right, fitted with leather upholstery and DS wheel trims.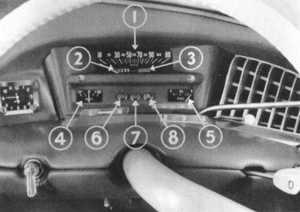 The DS sported a mirror image version of the French car's fascia, initially fitted with rectangular instruments above and later with round Smiths instruments below thereby anticipating the three dial layout used from 1969 in all markets.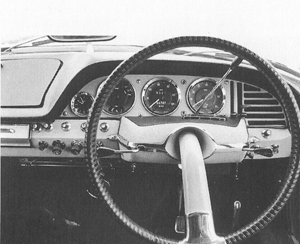 The DS was extremely unusual in being a right hand drive car with right hand gearchange.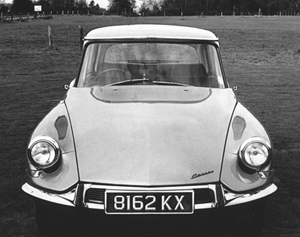 Above and right DW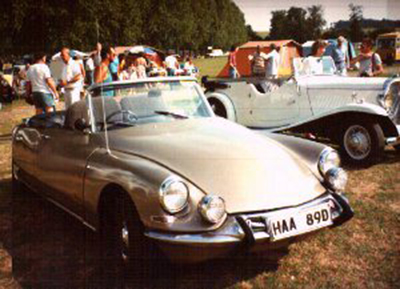 Above right hand drive Cabriolet DS - although listed in the Slough catalogues, no cabriolets were built in Britain.
Above 1966 Slough built DS Pallas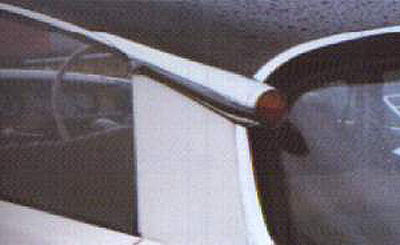 Above a close up of the rear indicator fitted with Lucas light - compare this with the light from a French car of similar vintage below.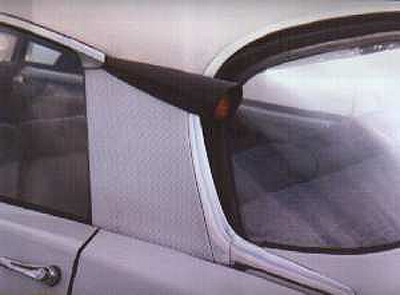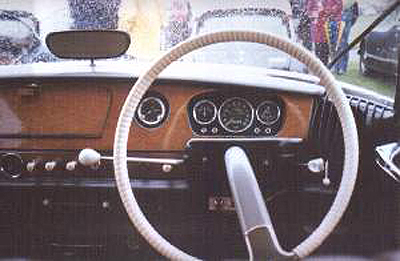 Above and below ID19 dashboard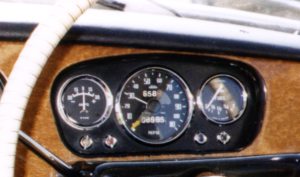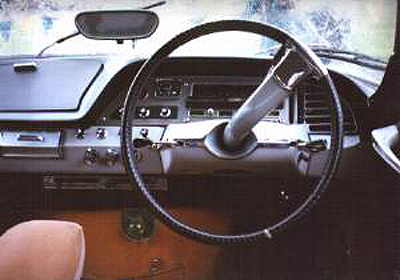 Above and below the Slough factory was the first in the world to offer a manual DS, called the DW.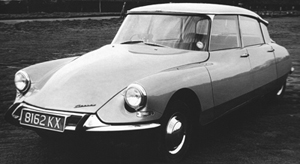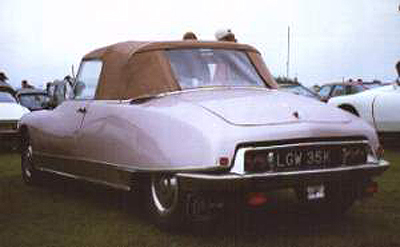 UK market Cabriolets were equipped with Lucas electrics although they were built in France.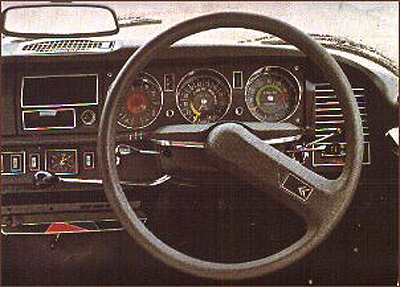 Above dashboard from UK market, Paris built D Super - 1972