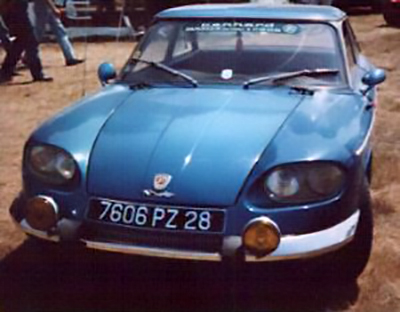 The headlamps, mounted behind a transparent housing, anticipated the restyled DS of 1967; the front and rear pillars were symmetrically styled, the body, unlike earlier models, was free from adornments apart from a Corvair style strip of brightwork that emphasised the belt line.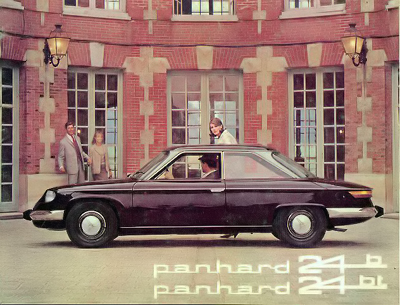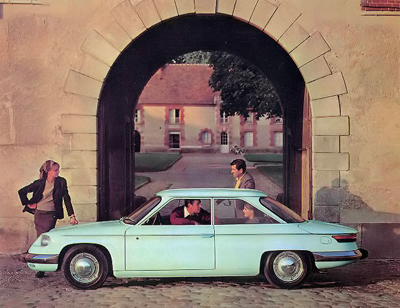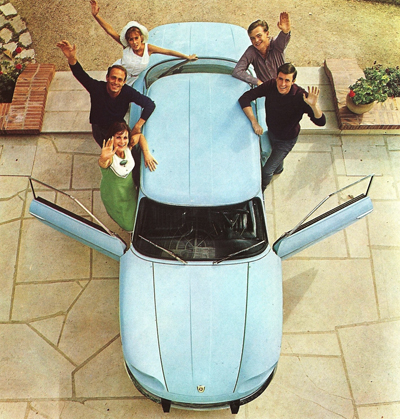 In 1967, it all came to an end. CitroŽn needed the factory space for its own models.
CitroŽn-Panhard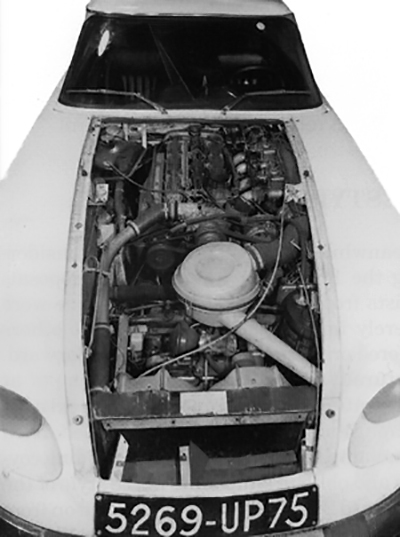 Panhard-powered ID
Above In an effort to plug the gap between the 2CV and the ID, in 1959 CitroŽn considered fitting the Dyna two cylinder engine into the ID body.
Hydraulics would have been preserved for the suspension but steering, brakes, clutch and gearchange would all have been unassisted. With a power output of 42 bhp, top speed would have been 120 kph.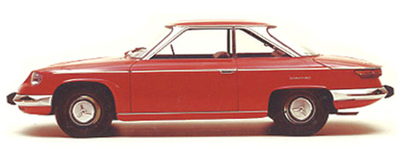 Only two body styles were ever offered - a 2 + 2 and a slightly lengthened (by 25cm) 4 seater.
A variety of trim options were available and the standard engine produced 50 bhp while the Tigre models had an extra 10 bhp.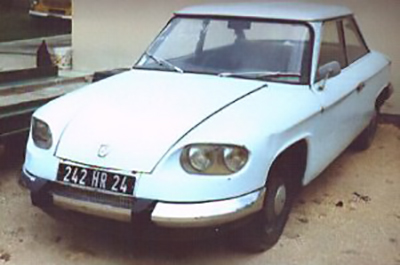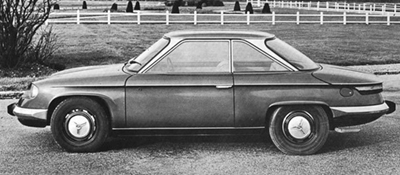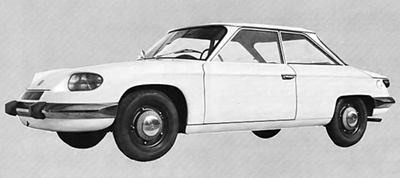 Right up to the end, Panhard were working on a new radially opposed four cylinder air cooled engine. The 24 body, suitably lengthened had been employed for the proposed new CitroŽn-Panhard - a DS chassis with a 145 bhp 2 litre engine based on the new short stroke D engine.
CitroŽn decided instead to go ahead with the project that would lead to the SM.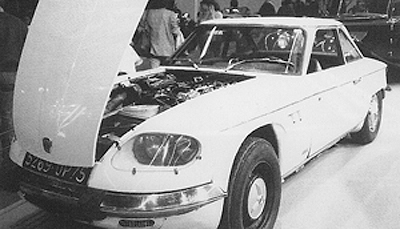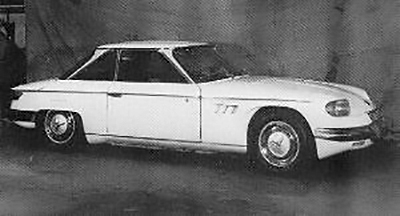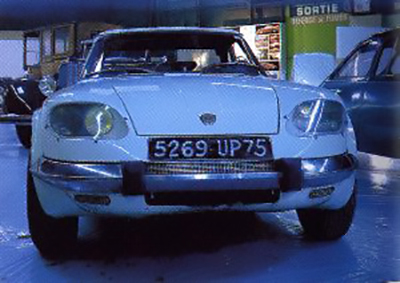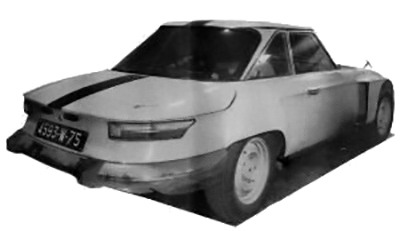 Another lengthened 24 was used by CitroŽn as a test bed for the forthcoming SM - this car (above) was effectively an SM under the skin.