From 24 March 1982, for France only, Citroën are marketing a special series of 1,000 "Chrono" Visas.
The "Chrono" is based on the Visa II Super X. but is designed as a "civilised" version of the Visa Trophée, the competition version of the Visa now homologated into Group B. Various features of the Trophy's bodywork and interior are used, but the'"Chrono" is in no way a replacement for the Visa Trophée.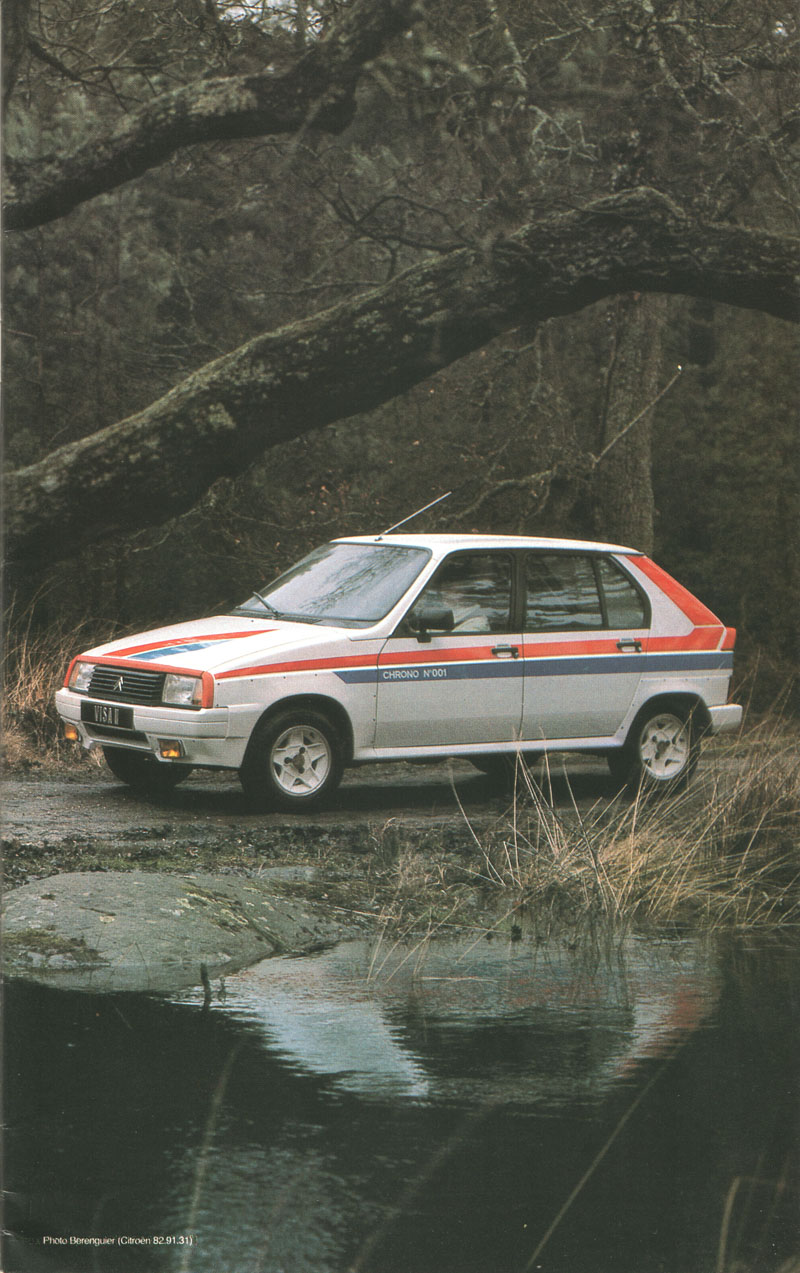 PERFORMANCES: OK!
Its 1,360-cc 4-cylinder engine develops 93 HP DIN at 5,800 rpm, with a maximum torque of 89.7 lb. ft at 4,500 rpm, driven through a 5-speed gearbox. The car's kerb weight, is 1,874 lbs. The combination of these specifications gives the Visa Chrono remarkable performance figures, between those of the standard production Visa II Super X and those of the Visa Trophée: 400 m from a standing start in 17.2 sec (Visa Super X 18.8 sec, Visa Trophée 16.4 sec), 1,000 m in 32.5 sec (Visa Super X 35.8 sec, Visa Trophée 30.8 sec). 0 to 62 mph in 10.2 sec (against 14.2 for the Visa Super X). Maximum speed 107.5 mph.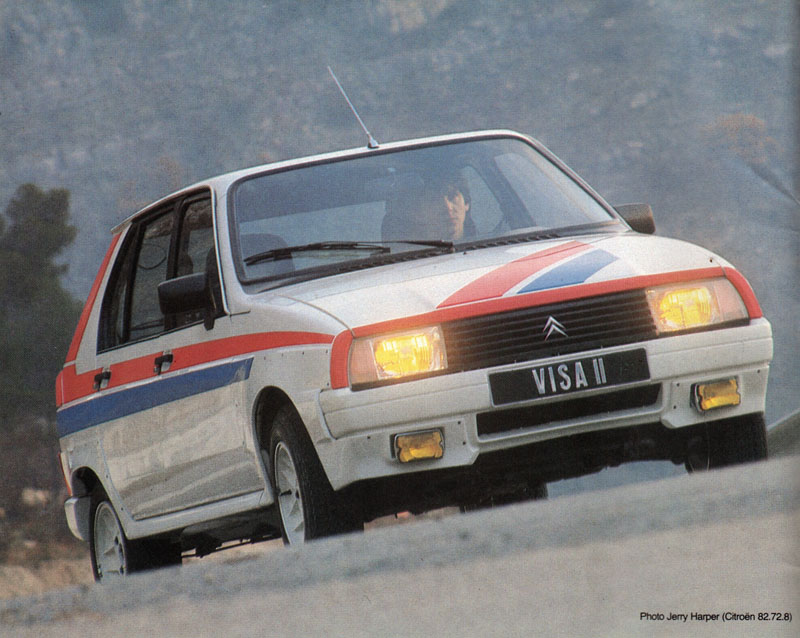 CONSUMPTION: NOT TOO BAD
Fuel consumption at 56 miles per hour: 46.4 miles per gallon, (i.e. as little as the Visa Super X) : a little higher, naturally, at 75 miles per hour and in town." 30.4 and 28 miles per gallon.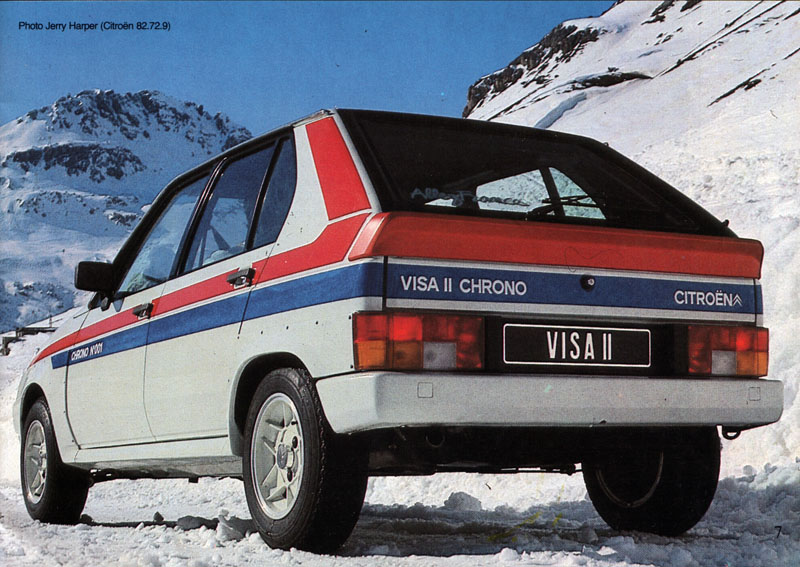 FRONT AND REAR SPOILER
Externally, the Visa Chrono is distinguished from other Visas by a front spoiler which incorporates extra long-range spotlights; a red-coloured rear spoiler, white coachwork with red and blue stripes, extended wheel arches, alloy wheels, and Michelin 175.70 HR 13 XVS tyres. Laminated windscreen, and rear wash wipe are also fitted.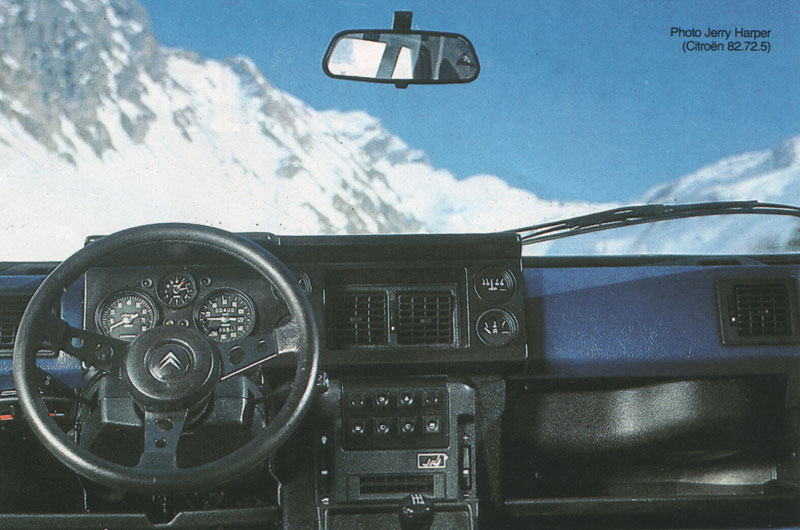 NEW DASHBOARD
Interior layout: instrument panel with two large dials (speedometer and rev counter) and four small ones (quartz clock, water temperature, oil pressure, fuel level), a cigar lighter and 8 warning lights (sidelights, dipped headlamps and main beam, direction indicator, oil pressure, water temperature, battery charge, brake wear); satellites are not used but are replaced by light, handy lever-type controls (lights, indicators, windscreen wipers and washer) on either side of the sporting, three-spoke steering wheel which allows very quick movements; two bucket seats, with reclining back for the driver; radio as a standard fitting.