In the early nineteen fifties, CitroŽn's range comprised two models - the 2CV and the Traction, shortly to be replaced by the DS.
Work was underway to plug this gap - there were two projects, one based on the 2CV resulted in the Ami 6 while the other, the C models (C1 - C10) shown here, regrettably was never launched.
In 1953, Andrť LefŤbvre thought to develop a vehicle that would be more modern and more compact than the 2CV and to this end, the C range of prototypes were developed, ranging from C1 in 1955 through to C10 in 1956.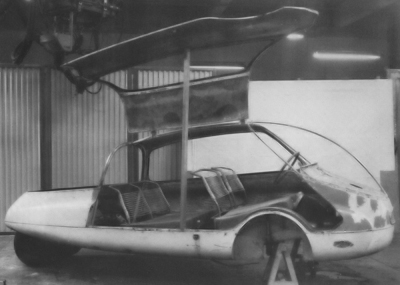 C1 above and below featured gullwing doors
Right - scale model to explore the aurodynamics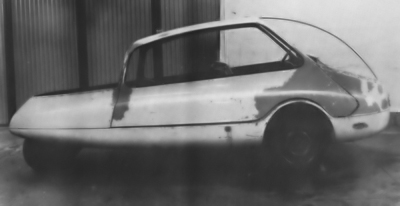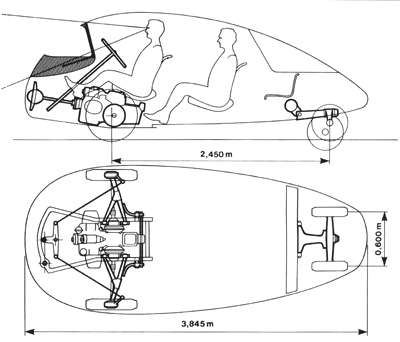 The C was a front wheel drive design (using the A Series flat twin), housed in an ultra lightweight (382 kg), aerodynamic body with DS style wide front track and narrow rear track.
Shaped like a drop of water - tapering in all three planes towards the rear and employing aircraft construction techniques to ensure low weight, it looked not unlike a flattened, widened Messerschmitt bubble car, even down to the aircraft canopy glasshouse.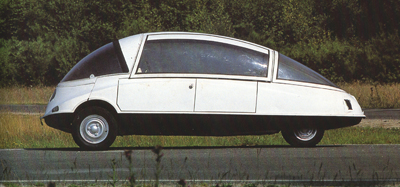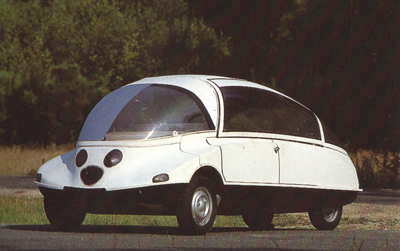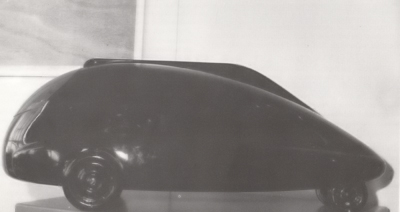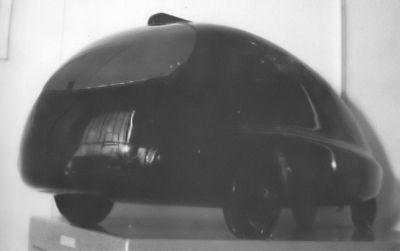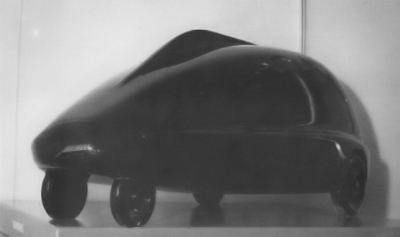 Below C8 "discovered" in a barn in Fertť-Vidame in the eighties.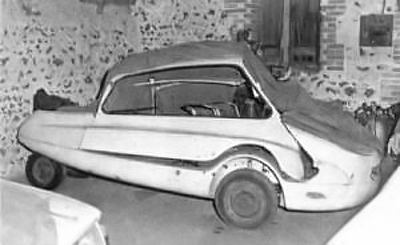 The "glasswork'" was made of perspex and since this material can be easily scratched, the car had no windscreen wipers. Instead, the windscreen could be wound down thereby allowing the driver to see through a slot. Careful attention to aerodynamics meant that no rain or snow entered the cabin.
Above the C10 was fitted with hydropneumatic suspension and the doors were two part - a gullwing window section and "conventional" half doors.
The decision was taken to proceed with the "conventional" looking Ami 6.
The Ami 6 was always viewed as a temporary stopgap solution to the chasm between the 2CV and the DS - a chasm that was not really filled until the launch of the GS.
Having rejected the Cocinelle, work started on the C60 project to fill this gap.