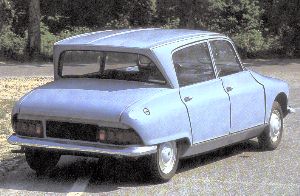 It would have been powered by a flat four air cooled engine of either 1.100 cc or 1.400 cc and the larger engined version would have employed hydropneumatic suspension. Development costs escalated and the decision was taken to commence a new project - which nearly brought about the demise of the company and which was indirectly responsible for the Peugeot take over.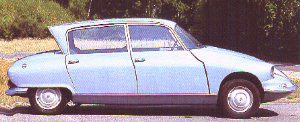 The dash of the C-60 contained styling elements of both the Ami and the DS - note the horizontal gear lever and the pťdalo brake button. The C-60 offered DS levels of accomodation but with a much smaller engine - important for tax reasons in France where both the DS and ID were heavily taxed. This was not a small car but a small-engined car.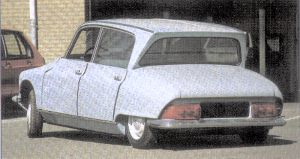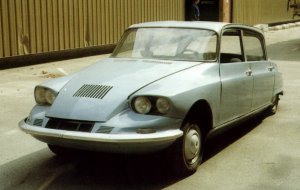 The Ami 6 was always viewed as a temporary stop-gap solution to the chasm between the 2 CV and the DS - a chasm that was not really filled until the launch of the GS. Having rejected the Cocinelle , work started in 1960 on a project to fill this gap - the C 60 - longer and wider than the Ami but employing some of that car's styling elements such as the reverse rake rear window and with a front end reminiscent of the DS, here was a singularly attractive looking car that has frequently been misdescribed as an Ami prototype.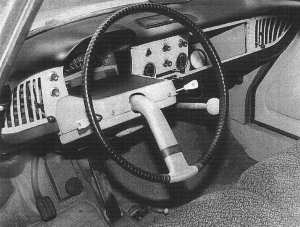 The C-60 was styled by Flaminio Bertoni who was also responsible for the Traction, 2CV, DS and Ami 6 (he described the Ami 6 as his favourite creation). The headlamp treatment (using the lamps from the yet-to-be-launched Panhard 24) anticipated the restyling of the DS in 1967.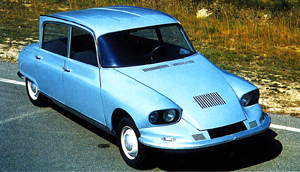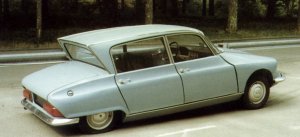 C-60 was abandoned in favour of Projet F.
The C-60 was displayed at the Classic Motor Show in 2009