The A Series platform was used as the base for a whole range of utility vehicles - the story of these is included in the story of the 2CV saloons.
The 2 CV AU Fourgonette made its debut in 1951. It was originally intended to fit the van with a 425 cm3 engine but CitroŽn's management vetoed this because it was felt that people would soup up the 2 CV saloon. The AU was therefore equipped with the 375 cm3 engine but employed a different final drive - 7 x 31 instead of 8 x 31. Tyres were 135 x 400 Michelin Pilote instead of 125 x 400.
Top speed was only 60 kph/27 mph but it had a 250 kg payload and soon became the preferred transport of most small entrepreneurs and artisans.
Mechanical changes broadly reflected those of the saloons - the 425 cm3 engine being fitted in 1955 when the model designation became AZU.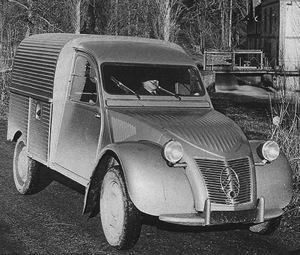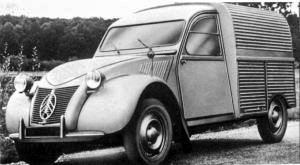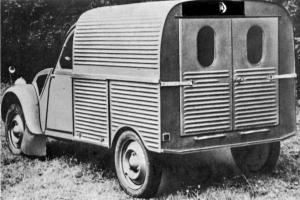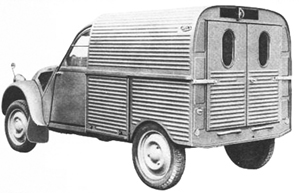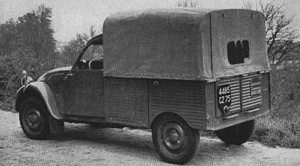 Above AZU pickup prototype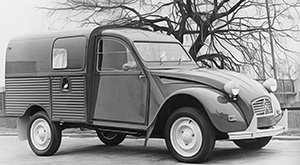 Above the Export version of the 3CV AK can be identified by the rectangular indicators in the front wings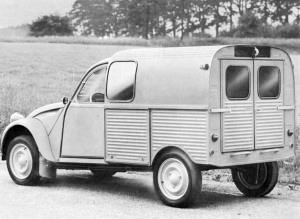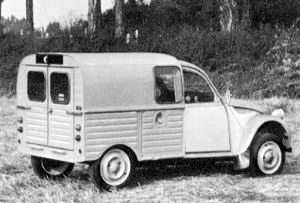 Below in 1974, both the AZU 250 and AK 400 acquired the rectangular headlamps and plastic grille fitted to the saloons but reverted to round lights in 1976.
In 1972, the AZU 250 Fourgonette acquired the 24 bhp, 435 cm3 engine of the 2 CV 4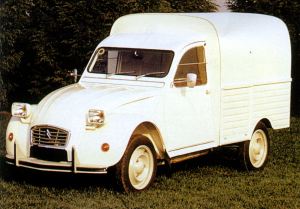 The AKS 400 pictured above also lacked the rear side windows although these returned in 1974 below.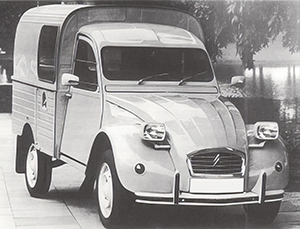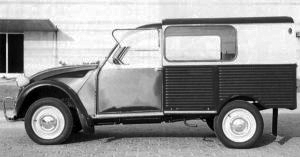 Above - a Belgian-built AK 350 "Weekend" trimmed to AZAM standards.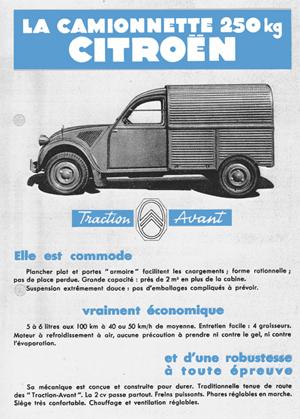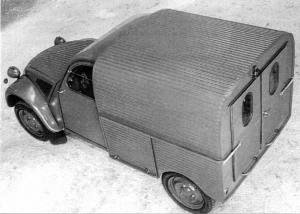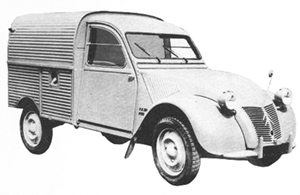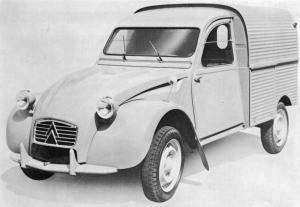 Above in 1961, the AZU acquired the new bonnet and grille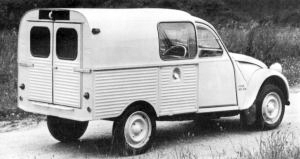 Left and above in 1963, the AZU received the 18 bhp engine fitted to the saloons and the corrugations on the upper side panels were removed to facilitate sign writing and doors became front hinged.
Left and above a new model, the AK 350 Fourgonette below - was introduced, fitted with the 602 cm3 engine of the Ami 6 and with a payload of 350 kg.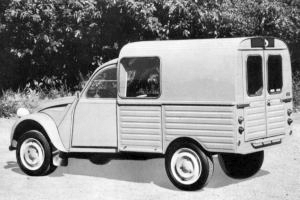 Above in 1970, the AKS 400 Fourgonette was introduced - mechanically identical to the AK 350 but with a higher roofline and a 400 kg payload.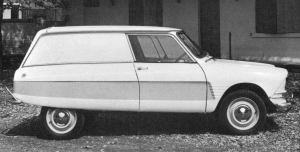 Above - the Ami 6 Service van was introduced in 1965.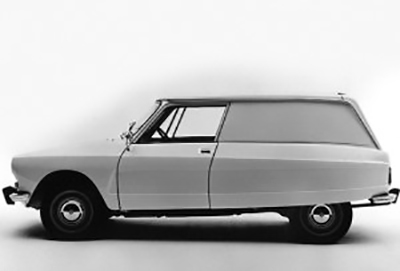 Above - the Ami 8 Service van was introduced in 1969 and replaced the Ami 6 Service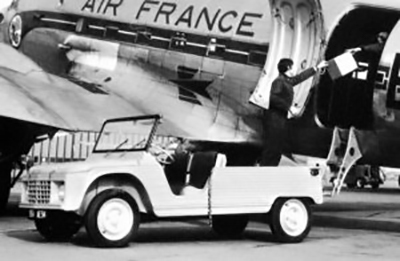 Above - the Mťhari was also available in commercial guise from 1970
3 engine.